Ufone Balance Save Code
The Ufone Balance Save Code is *6611#; after dialing it, you can save and lock your balance. Every time a Ufone internet subscriber turns on their data, their balance is deducted, which is a common occurrence. To help users who want to save their balance while browsing the web, the network has launched its best-ever Ufone service.
When users browse without a data package or after purchasing an internet package, networks frequently become confused. As a result, the user's balance is deducted when they buy a data package. Networks have introduced covert codes to stop this from happening in SIM card doosra accounts.
Read How to Book Your Ufone Golden Number?
Also, Review Ufone Book My Number 0333
Why is Your Ufone Balance Deducted?
Most of the time, subscribers have no idea why their Ufone balance has been taken. One of the causes is that even though you have an internet package, you start using other services that use the same data. You left your internet data on and started receiving notifications from other applications, which is another factor. With the Ufone balance lock code, you can now save your balance.
All of Ufone's customers who are having trouble with balance loss are given the balance lock code. You can easily stop further deductions from your balance by dialing the free Ufone balance lock code. The other telecom providers in Pakistan offer balance-saving services just like Ufone does.
Ufone Balance Save Code While Using the Internet
Simply follow the instructions that are provided below to lock or save your Ufone Balance.
Also, Review Ufone SIM Lagao Offer.
Ufone Balance Lock Code
To save your Ufone balance, dial *6611#.
To confirm saving the balance, reply "1" after this.
Congrats! Your Ufone Balance Has Been Saved.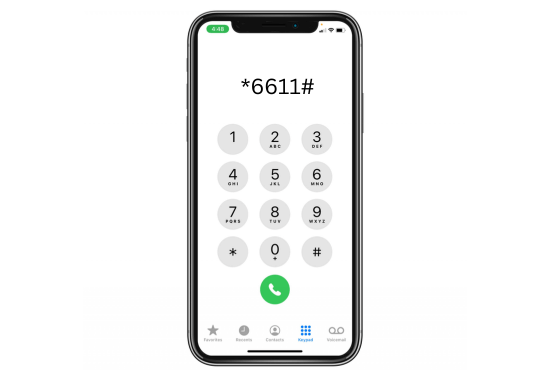 Offer Charges
Ufone Balance Lock Code is available for PKR 0.05, fees excluded. However, subscribers are always required to make the required payment when they lock their Ufone balances using a lock code in their Doosra accounts. The customer will pay a small tax amount.
How to unsubscribe Ufone balance save service?
You can easily and quickly withdraw money from your Ufone Saver account. By dialling the subscriber code once more, a subscriber can cancel their subscription to the active saver service. This means that the remaining saved money will be automatically deposited into the subscriber's subscription's main account.
Dial the sub-code *6611# to withdraw the balance.
To withdraw your current balance, just reply with 2.
The code is the same whether you are saving or withdrawing money.
Validity:
Once you've subscribed to this offer, you'll be able to use all of its features for a once-only valid period of time.
2nd Method of Ufone Balance Save Code
Ufone Balance can also be saved using a different method. Even though you have an internet package, you will frequently use the internet and your SIM balance will be exhausted.
There are many causes, such as the fact that you believed you had already spent the package and were unaware. This issue can be avoided, and using their internet package will relieve some of your stress. First, check their balance.
How to save the balance in Ufone when data is on?
To begin, enter the code *3344# and press the transmit button.
You'll get a new confirmation message after that.
Then reply to a message with subscribe balance save code.
Now your balance will be locked and preserved in other accounts.
After that, you'll get an SMS telling you that your account has been locked successfully.
This choice will incur 0.05 PKR in normal charges.
After successfully locking your balance, you can effortlessly use their internet service without any worry.
Also, Review Ufone Free Whatsapp Code.
Ufone balance Unlock Code
After you have signed up for the Ufone balance code, your balance will be locked, and you won't be able to use it until you have unlocked it.
Until then, you won't be able to access the funds in your account. In the event that this is the situation, it will be very easy for you to unlock their locked balance if you follow the steps that are explained below.
*3344# ufone code
Simply enter the same code "*3344#" and then hit the transmit button.
Then, in response to a notification confirming your subscription, type "unsubscribe balance save code."
Your Ufone balance will be unlocked after this moment.
You will then get a notification stating that your balance has been successfully unlocked or unsubscribed after this process is complete.
Related article:
Terms and Conditions
When you use the Ufone balance saver code, you are indicating that you are willing to abide by the terms and conditions that are imposed by the company.
You will be subject to recurring fees in the amount of 0.05 PKR each time you lock your balance using your Ufone balance saver code. These fees are assessed whenever you lock your balance.
The Ufone firm is able to make modifications to these codes at any moment they see fit.
Once the process of biometric verification is complete, you will need to recover your SIM card so that you can use your phone, which serves as your identification.
Visit Ufone For More Detail & FAQs.
Ufone Balance Save Code 2023 (FAQs)
How to Save Ufone Balance?
Ufone provides its clients with a new free service that restricts internet usage to that which is included in the package and saves your mobile balance.
To subscribe call *6611#
What is the code to check Ufone balance?
Checking your Ufone balance is easy with the help of the Ufone Balance Check Code. To find out how much money is left in your account, look in a phone book and dial *124#.
Now, please be patient and wait for a few seconds; after that, the remaining balance of your account will be displayed on the screen.
This option is accessible to all Ufone Prepaid subscribers, regardless of the package or price that they have chosen.
How can I transfer the balance from Ufone to jazz?
Ufone balance share retains the right to modify the codes at any time without prior notice. . 2021's Jazz Share Code You can share your mobile balance with anyone who uses Mobilink Jazz, including family members, friends, and coworkers. To see how much money you have left, all you have to do is dial *100*9230XXXXX> *#.
How can I get Ufone Advance?
If the amount you have on your account is less than 20 rupees, you will be eligible to receive an advance from Ufone Advance in the amount of 20 rupees.
You can check your 20 RS Ufone balance whenever you want and from wherever you are by dialing the code *456# on your phone.
Conclusion
This post will give you information that is both complete and correct on the process of locking, unlocking, and saving their Ufone balance by utilizing a variety of codes and making tweaks to the settings on their mobile device. I hope that you will find this essay to be not only extremely valuable and instructive but also pertinent to the requirements you have outlined.
It would be extremely helpful if you could share this information with your loved ones, friends, and the people they care about through social media sites like Facebook, Whatsapp, Twitter, and Instagram so that they, too, can reap the benefits of it. If you have any additional questions or require any additional assistance, please visit our website.