Ufone Call Packages 2 Hours
*343# is the official subscription code that must be entered to activate the Ufone Call Packages 2 Hours. Therefore, to make short calls, you do not need to load a significant amount of money or subscribe to any daily, weekly, or monthly package.
You can activate the Best Ufone Call Package and make an unlimited number of brief calls for two hours (120 Minutes). To accomplish this goal, you will need a 10 rupees load in addition to 6 rupees for the bucket activation. Below you can find a list that contains comprehensive information regarding subscriptions, validity, and incentives.
Also Check: Jazz 2 Hours Call Package Code
Ufone 2 Hours Call Packages Code
Ufone & PTCL
Minutes: 120
Validity: 2 Hours
SUB-Code: *343#
Price: Rs 6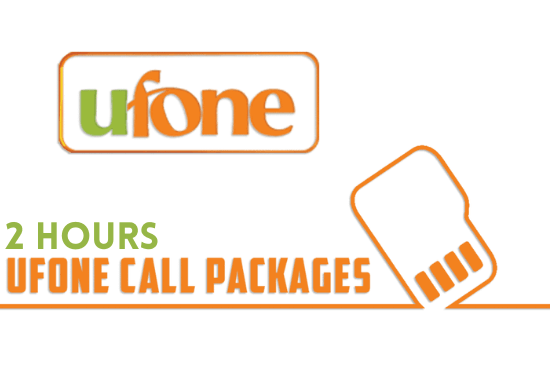 Ufone 2 Hours Call Packages
Get 120 Ufone Minutes and PTCL Minutes for two hours when you use your Ufone. Simply dialing the *343# code will get you the 2 Hour Ufone Call Package for just 6 Rupees. It is a prepaid call package that is offered on an hourly basis and can be purchased at an affordable price.
The need of the hour is a call package that includes two hours. People do not want to pay a lot for relatively brief phone calls. For this reason, the network authorities have introduced the Ufone 2 hour call package code keeping in mind the requirements of users.
2 hours call package ufone
We are required to make brief phone calls on a daily basis, and some of these calls may continue for up to five minutes. In addition, because our calls are so brief, we are unable to subscribe to daily or weekly packages. Also Review Ufone Balance Save Code.
Because these packages cost a significant amount of balance and, after only a few minutes, call our number, rendering all other incentives automatically wasted because we do not use them. Because of this, to help you avoid finding yourself in a precarious situation, we offer a Ufone Call Packages 2 Hours Code that is also known as the Best Call Offer and is certain to brighten your day.
Terms & Conditions
It is a package that is charged hourly.
Two hours after the subscription, validity begins.
The subscription fee is officially set at 6 rupees.
There is a call setup fee of Rs 0.13 applicable to each call.
You have a two-hour window following your successful subscription to take advantage of this offer.
This offer is valid for purchasing multiple subscriptions at the same time without any restrictions.
Phone calls that are made to voice buckets, short codes, or UAN numbers are excluded from the terms and conditions of this offer.
The Fair Usage Policy that has been implemented places a cap of 200 minutes on each individual subscription.
Ufone Call Packages 2 Hours (FAQs)
How can I get free 2 hours on Ufone?
You can call any Ufone or PTCL number for two hours at a time for just Rs. 6.5 including taxes per call. *343#, or activate it through the My Ufone app by selecting Bundles > Offers from the menu.
Is Ufone to PTCL call-free?
Free Unlimited Voice Calls from PTCL to Ufone for the Entire Month for Just Rs/- 150 (Including Tax) PTCL customers who take advantage of this offer will pay just Rs. 150 plus tax per month to make unlimited calls to all Ufone numbers in Pakistan, regardless of where they are located in the country.